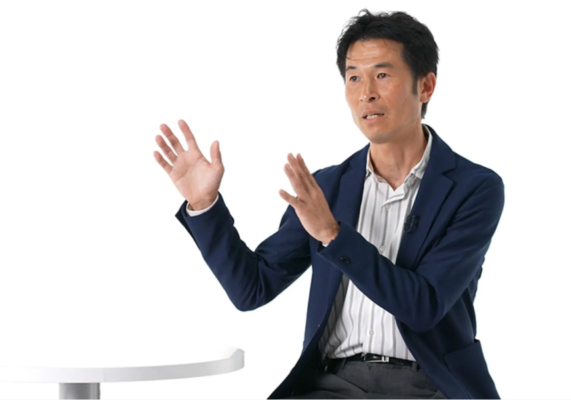 Dr. Hisatsugu Yamasaki Project Manager Advanced Material Engineering Div. Toyota Motor Corporation Higashifuji Technical Center
Matlantis User Testimonial -Toyota Motor Corporation
We interviewed Dr. Yamasaki, Toyota Motor Corporation about the use of Matlantis in the company. Dr. Yamasaki talked about the appeal of Matlantis that he actually felt, and the specific changes that are taking place in his company as a result of Matlantis utilization, from the viewpoints of both researches and businesses.
Toyota Motor Corporation
Industry

Transportation equipment
Business

Production and sales of automobiles
Interviewee: Dr. Hisatsugu Yamasaki, Toyota Motor Corporation
Q. What do you look into in your research?
We look into car materials such as batteries, semiconductors, catalysts as well as organic materials for vehicle bodies. Materials not just affect the performance but all aspects of the car.
Whether it's acceleration or fuel economy, it's the materials that play the key role. So we must continue making breakthroughs to build better products.
Q. What are Matlantis's strengths to you?
Matlantis vs Competitors
Other companies' solutions are designed to perform similar, routine calculations. They can cause difficulty in terms of
research and development because we often have a hard time getting the desired outcome.
Matlantis gives a high degree of freedom in our experiments where we can add libraries based on our research objectives. In that sense, Matlantis is highly applicable to all kinds of research objectives.
Many of the existing solutions were either too hard to use or incapable of performing what we wanted, which at times made our experiment teams reluctant to use them. Matlantis uses a platform that we are familiar enough with and it has the extensibility that lets us perform what we want. About half of Matlantis users are from our experiment team. This is a significant change.
Remarkable speed
From a business perspective, speed is important.
Previously we first had to search our database to find new materials. It took about three months.
Matlantis does that in a week.
With Matlantis, we can calculate roughly 10 million structures in a year. This means we can build our own database from which we can find promising candidates on our own. That can be quite an advantage.
Technical Support
We had some opportunities to discuss what we need with PFCC's Matlantis team. Some research problems are
inherently difficult to solve and the support team is willing to work it out together, which is helpful.
They are all experts, especially in computing and programming with highly technical skills. That gave us peace of mind during the discussions and helped us get used to Matlantis.
Q. What are your future goals?
Paradigm Shift in Materials Discovery
The goal for us researchers is to accelerate development, and we can't possibly achieve that without breakthroughs.
To achieve breakthroughs, we must keep discovering new materials. Previously, such "miracles" only happened
once every five or ten years. But with the speed of Matlantis, we can now quickly explore a wide range of materials. What we expect in Matlantis is to shorten that process.
Rather than repeating numerous trial-and-error experiments, we can now create a huge database of new materials in the virtual space and search for promising candidates.
This is a paradigm shift that is also happening elsewhere as well. There is a lot we can do and I believe Matlantis has a significant role to play.